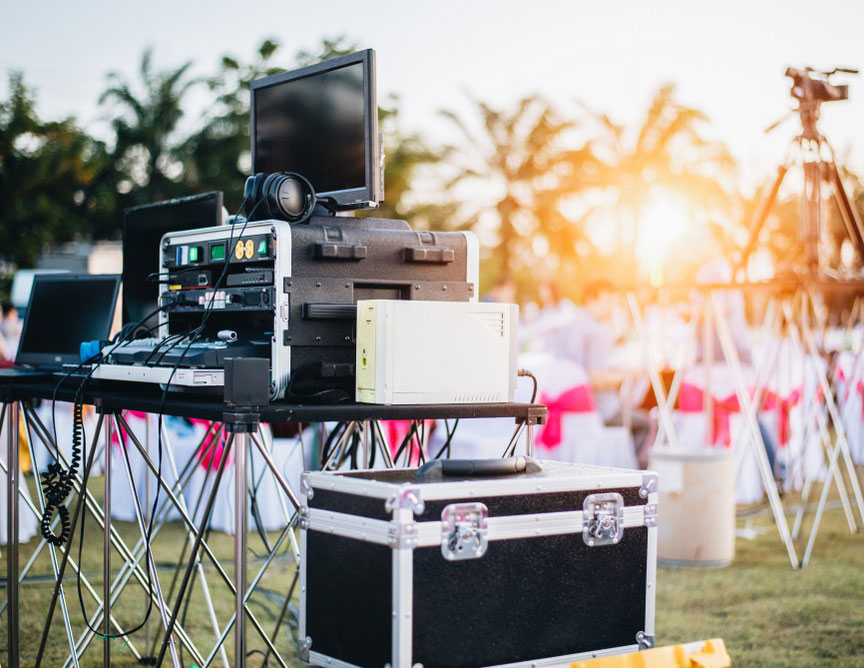 Goode Times Events offers a wide variety of equipment that is designed to captivate crowds. We offer several types of special effects and other types of Event Lighting and Sound equipment rentals.  We also offer custom packages of lighting and sound equipment depending on the type of event.  If you are going to invest a substantial budget into professional equipment for your event, then consider having someone take care of programming and operating the equipment. We offer a variety of services to program lighting and sound equipment that can be custom tailored to the overall "theme" of your event. 
Let us handle the setup and teardown of your Lighting and Sound Equipment so you don't have to worry about getting things up and running. We can also provide you with a technician to troubleshoot any issues you may encounter during your event.  From set-up to tear-down, and anywhere in between – we will manage your event. 
Goode Times Events offers Event Lighting and Sound Packages, and pro audio live sound systems to individuals and businesses in the Greater Atlanta Area. Our specialty is providing the most effective and affordable Lighting and Sound Solutions for small to mid-sized events such as weddings, business presentations, memorials, corporate events, Proms and parties. We are committed to providing the best Lighting and Sound rentals in the Atlanta metro area.  Our staff is ready to assist you in planning the best event within budget, stress-free.